I didn't grow up singing a lot of hymns, but over the last few years they have become a integral part of how I worship God. As much as I love the old classics (Be Thou My Vision, Great Is Thy Faithfulness, How Great Thou Art, etc), some of my very favorites have been written in the last decade.
Here are three albums of hymns that I've been listening to and loving this month. Some are new, some are old, some are old words with new music -- all are good!
In Feast or Fallow
Sandra McCracken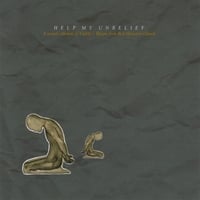 Help My Unbelief
Red Mountain Music
Hymns II
Page CXVI
Download Hymns I
by Page CXVI for FREE this week only! If you're in the Seattle area and don't have big plans for Pentecost already (5/30), come to John Knox Presbyterian Church at 9 AM, 10:45 AM or 7 PM for Pentecost worship services led by Page CXVI.